Configuring Macorva's org chart is your first step when implementing both EX and CX plans. With the org chart, employees can see how your organization is structured, find the right person to contact for a project, look up contact information, review survey results, and more. 
Our visual presentation helps employees put a name to a face, keeps your organization connected, and promotes transparency between leadership and employees. It's also the most flexible way to review EX survey results for yourself and your teams.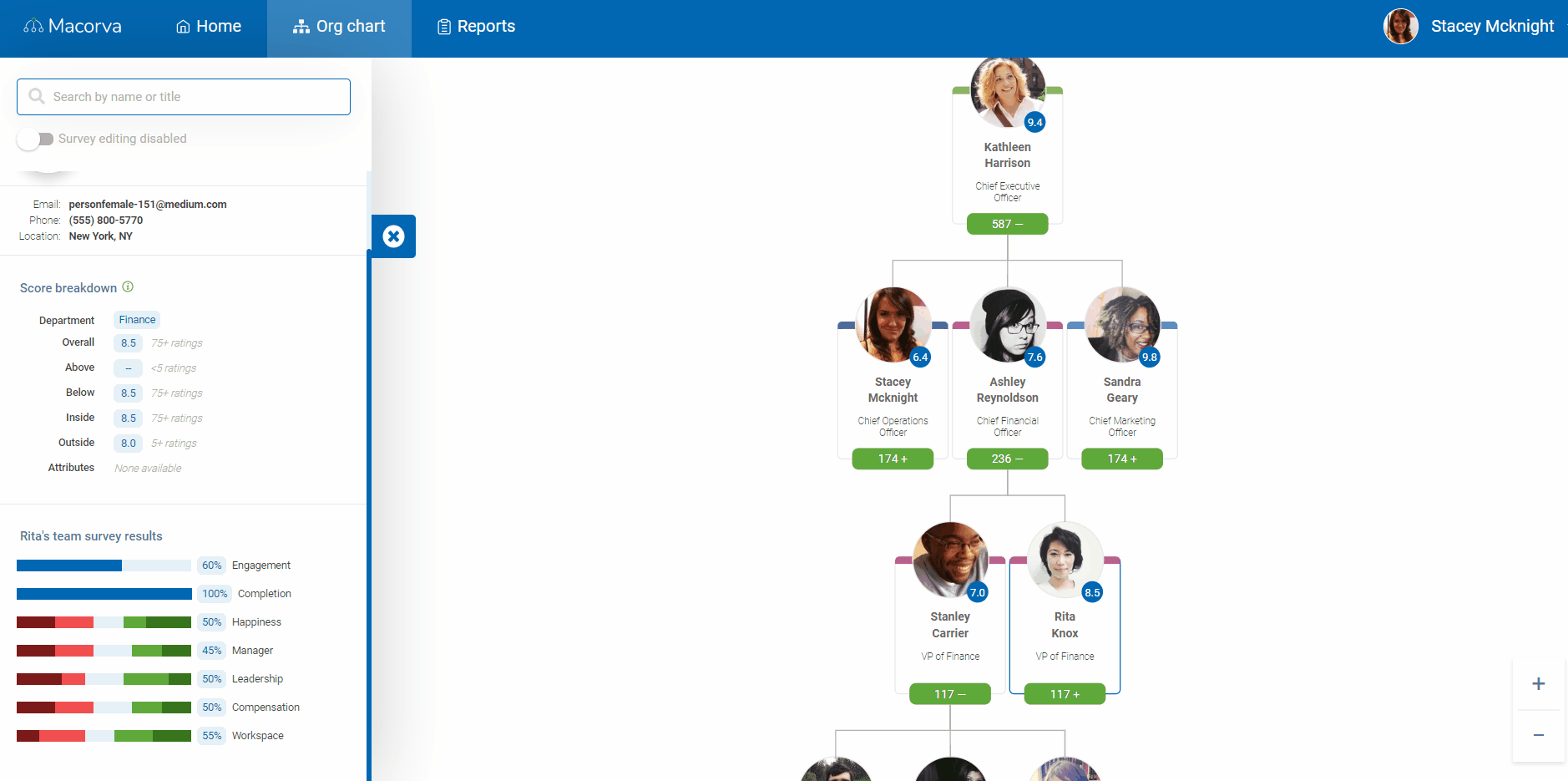 ADP integration
Macorva's integration with ADP completely automates org chart setup and management. After purchase, Macorva's customer support team will enable syncing with your ADP account. From there, Macorva will sync with your ADP system hourly based on any changes you've made and perform a full sync weekly.

If you notice any discprepancies, email support@macorva.com. 
General HRIS integration
Your IT department can set up an API call to your HRIS to automatically import and routinely sync your org chart data with Macorva. Follow these steps to enable:
Email

support@macorva.com

from your Macorva domain email address (your work email) requesting an API key for HRIS integration. Include the name of the HRIS you are currently using. 

Our support will work directly with your IT to configure the connection. This usually takes less than one day of work with your IT.

Give the API key and our

API documentation

to your IT to set up a one-way communication of org chart data. 
Bulk upload via CSV
Creating your org chart via CSV upload is the most flexible method for quickly building your org chart via a bulk upload. Follow these steps to create your org chart:
 
Log into Macorva with your admin account. 

On the top menu, go to Configure> People and select Bulk download/upload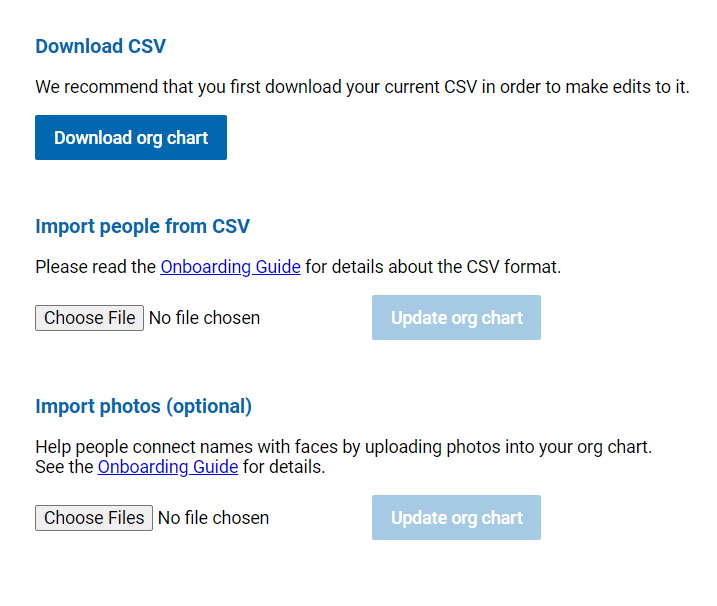 Recommended: Click Download org chart to download an editable *.csv template. The column titles in this file are already mapped to the correct contact variable. Just copy/paste your employee details into the file, save, upload under the Import people from CSV option, and click Update org chart.
Manual setup
Admin users can manage the org chart via Configure > People

From there, add new employees by selecting:


When adding a new employee, all required fields are noted and info bubbles provide additional details on hover.
Note: An employee's manager determines their specific position within the org chart.